vCenter 7.0 U1 upgrade stumbling blocks
vCenter 7.0 U1 upgrade stumbling blocks
Recently I upgraded my vCenter from Version 6.7 U3 17138064 to Version 7.0 U1. During deployment I hit the first issue.
As you may know, if you upgrade from a VCSA (vCenter Server Appliance) you can't change the Deployment or Storage size. This may cause in too small Partitions for your new vCenter.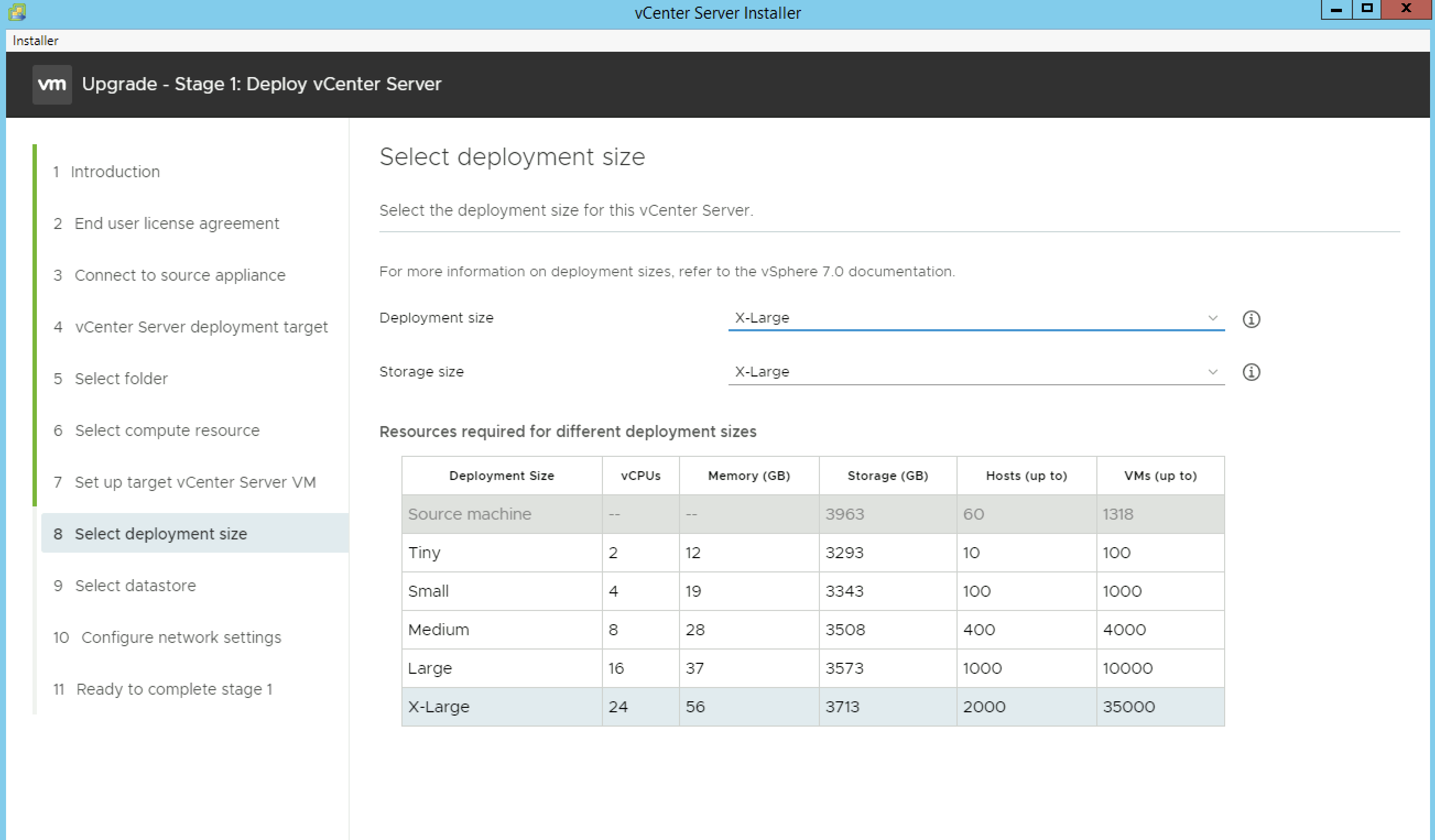 You see the Upgrade Wizzard in the middle of Stage 1. In Stage 2, after the new deployed vCenter came up, the Wizzard showed me the following Error Message:
Insufficient space on the target appliance partition to accommodate all the import data for upgrade data option 'core'.
Do one of the following: — Select an upgrade data option that requires less space than option 'core'. — Increase the size of the insufficient partitions. — Delete the appliance VM and re-deploy with a larger deployment size.
In KB https://kb.vmware.com/s/article/78515 the Partitions are described. My first thought about the "Core" in the Error Message is to expand the Core Partition which is VMDK #4. But that doesn't helped me out. VMware Support pointed me to KB https://kb.vmware.com/s/article/51981. This was not the solution, but get me in the right direction.
I checked the Partition /storage/db. This is residing on VMDK #6. I expanded this disk and executed the following command in the new vCenter via SSH Session.
Command> com.vmware.appliance.system.storage.resize
(also described here: https://kb.vmware.com/s/article/2145603)
After that, I was able to continue the Deployment Wizzard and got to vCenter 7 Update 1 😉