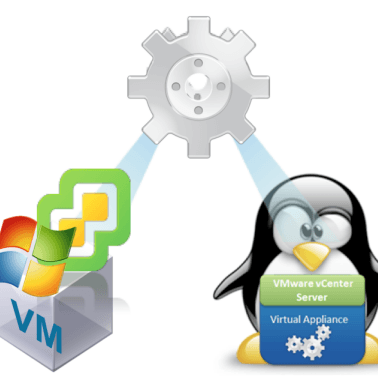 Migrate to VCSA Stumbling Blocks
Migrate to VCSA Stumbling Blocks
I would like to show you my stumbling blocks when migrating to VCSA.
First of all, this is not a Migrate to VSCA step by step guide. There are tons great guides out there. Like this from VMware.
I will show you some tips to sucessfully migrate to VCSA 6.5, even when you get some errors 😉
My setup is:
Windows 2008 R2 Server
MS SQL Server 2008 R2
vCenter 5.5 Build 4541947
ISO of vCenter Appliance 6.5 d (Build 5318154)
---
When running the migration assistent on my "old" vCenter, I got the first error:
"User running the upgrade does not have Replace a process level token privilege"
---
Second, this errors has to do with VMware Update Manager (VUM).
I got multiple issues like:
"VMware Update Manager health status is red"
---
Another hint is, deploy the VCSA first (with the ovf in the vCenter Installation ISO) and take a snapshot before the first boot. In case of haveing trouble like my errors, you get your next try a lot faster. 😉
When it came up with your configured IP (it takes it's time …), you can also run the migration wizzard when you enter the https://[yourIP]:5480
But have a look at your vCenter DB Size when deploying the new VCSA. I my case i had to extend the disks before the first boot.
BTW: William Lam explaied the disks for VCSA here.
---
I hope we can reduce the complexity of a vCenter Update in the future with the new VCSA.